DISC ArXtor Appliance Series
NETWORK-ATTACHED BLU-RAY ARCHIVAL STORAGE APPLIANCE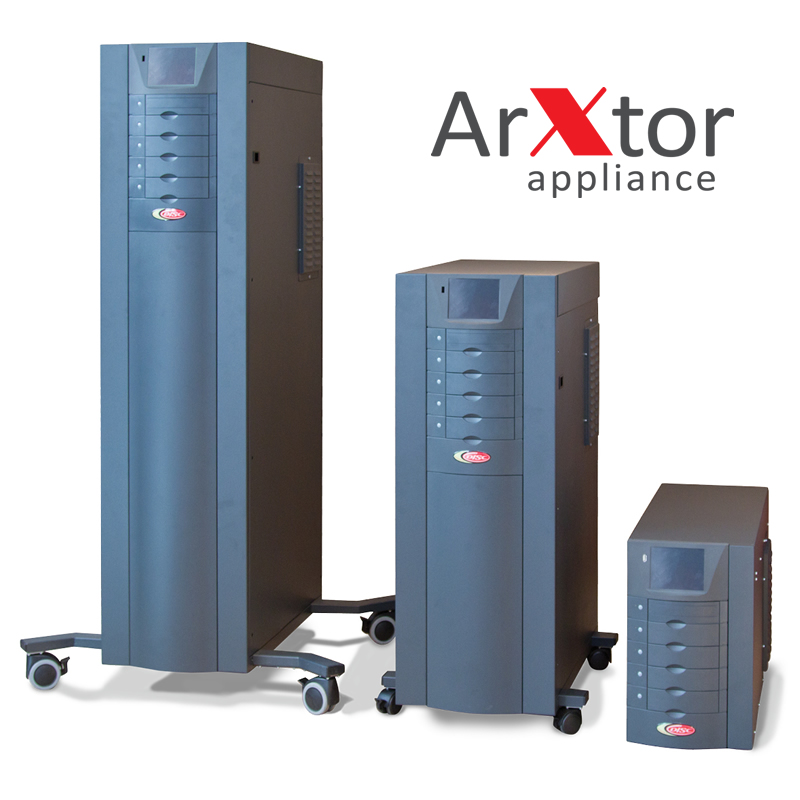 Simplify your IT infrastructure while creating a more dynamic and flexible archival storage solution with the DISC ArXtor Appliance. Ensuring continued IT innovation, the ArXtor Appliance helps reduce CAPEX and OPEX costs through server consolidation and archive automation, while ensuring regulatory compliance and  minimizing risk.
The ArXtor Appliance is an extension of the ArXtor Lite library, providing a cost-effective upgrade path to the purpose-built ArXtor appliance configuration. The ArXtor Appliance can be integrated seamlessly into any existing GigE network infrastructure, offering a wide range of enterprise class features and benefits
• The embedded server eliminates the need for additional archive hardware
• Automated Archive iSCSI Library Management Software provides Virtual Server Environment for Custom Application Configurations
• Hot Swappable redundant Hard Disk Storage for Archive Cache is integrated in the system
• Web-based GUI & front-panel touch display, providing the basis for intuitive local and remote (Java client) setup and diagnostic capabilities, setting a new industry standard for intelligent support of Blu-ray Library systems.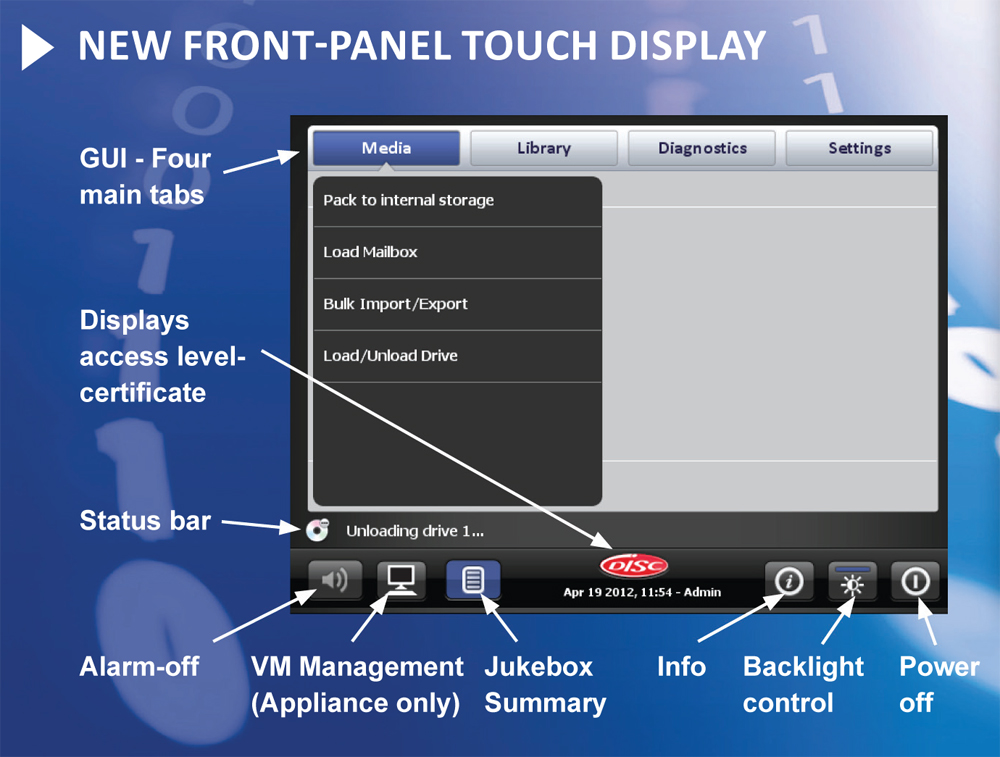 More information on ArXtor Appliance Series: 
Features | Specifications | Download PDF | FAQS | Contact DISC