CMEF Spring 2013
 69th China International Medicinal Equipment Fair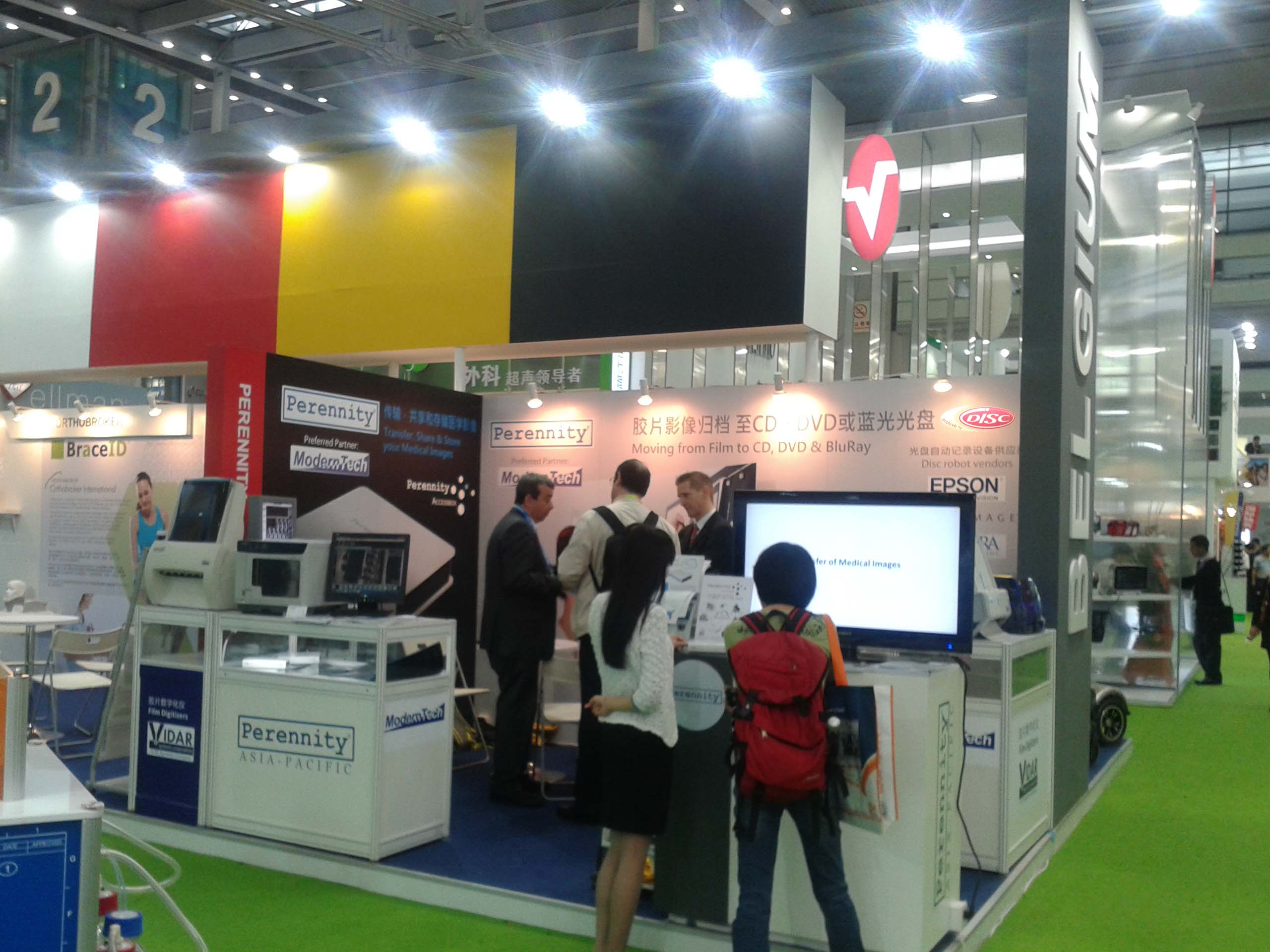 ModernTech (www.moderntech.com.hk), our authorized distributor and service centre in Greater China for DISC has collaborated with DISC to exhibit at the CMEF 2013, the largest AsiaPac Medical trade show in Shenzhen, presenting:
DISC ArXtor Appliance & QStar Archive Manager for Healthcare Market
Data-intensive picture archiving and communication systems (PACS) and electronic medical records continue to increase data storage requirements for the healthcare industry. Patient data retention periods can vary from seven years, to the life of the patient or beyond, due to ongoing litigation. It is important that this valuable data be stored on the most secure long-term, cost effective technology for image preservation.
This solution combines QStar Archive Manager Software with the DISC ArXtor Appliance to provide hospitals, imaging centers and clinics with a secure active archive solution that ensures radiologists and other healthcare professionals have access to the patient data they need to provide quality patient care. It delivers a flexible archive solution that provides cost-saving long-term storage efficiency, optimum scalability and robust features that can manage the growth and changes needed to meet stringent patient data retention and protection requirements.
Hall H2 booth J11. April 17 – 20, 2013 | Shenzhen, China @ Shenzhen Convention and Exhibition Centre