Optical Archive Group
DISC Archiving Systems is a member of the Optical Archive Group.
The Optical Archive

Group promotes the benefits of optical archiving
(BD/BDXL/DVD/CD Technology) and encourages the widespread adoption by proposing professional solutions  for long-term storage systems.
The   Optical Archive Group was formed in 2012 by Mitsubishi Kagaku Media Co. Ltd. (Verbatim), Pioneer Corporation and Victor Advanced Media Co., Ltd. (JVC) with the objective to establish a   professional association formed by optical archiving specialists worldwide.
OPARG´s ultimate goal is to facilitate international standards for long-term optical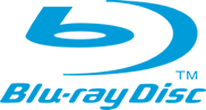 archiving,
ensuring the quality, scalability and reliability of archiving with optical technology as well as raising compatibility by achieving advanced quality management for optical discs and drives.
Presentation Optical Archive Group >>>
Press Release DISC joining Optical Archive Group>>>
OPARG WORLD: