Home
»
DISC July Newsletter
DISC July Newsletter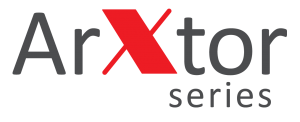 The new DISC ArXtor Series provides a full range of iSCSI Blu-ray libraries that integrate easily  into any server and/or network environment as well as a range of scalable Appliances which can be effortlessly configured as Purpose-Built Archive Appliances, tailored to fit into a variety of dedicated application environments.
DISC ArXtor Series Key Features include:
iSCSI interface providing simple, low-cost and unifying GigE interface to most network environments, facilitating native storage protocol to any Windows and/or Linux system.
Intelligent front-panel touch display and Web GUI facilitating intuitive      and valuable  local and remote (Java client) diagnostic capabilities,  setting new standards for intelligent and remote support of Blu-ray Library systems.
ArXtor Appliances based on KVM open-source Hypervisor utilizing Intel VT-x technology, which can be configured with up to two (2) Virtual environments/machine(s), eliminating the need for additional hardware and providing an unlimited number of integration possibilities.
See for more (updated) information: